The pens we supply can be customized in a variety of ways. They include: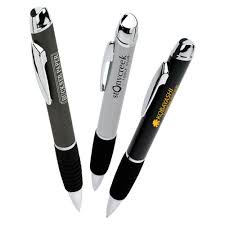 Colour: Pantone colour options (select almost any colour you want).
Design: You can change the logo, colour and text on the pens.
Activation Mechanism: Chose from twist, click and capped pens.
Type: We supply ballpoint, fountain and fibre tip pens.
Minimum Order Quantity (MOQ):
The minimum order must exceed $1,000 per order. The price for the pens will depend on the type and activation mechanism.
Prices start from $0.10 per pen.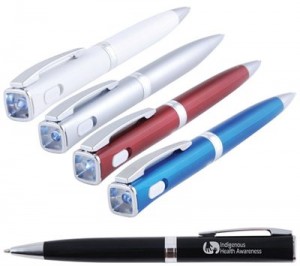 No products were found matching your selection.