We supply coasters that can be used to hold cups and plates – perfect for hotels, bars, food outlets and conference centres. The products can be altered
to fit your needs and preferences.
Material Used: Choose from paper, cork, wood, plastic, and acrylic.
Colour: Pantone colour options (select almost any colour you want).
Design: Add your own artwork and logo.
Size: The dimensions of the coasters can be customized to fit virtually any size.
Shape: Select from circles, squares, rectangles, pentagons, etc.
Minimum Ordering Quantity (MOQ):
The minimum order must exceed $1,000 per order. The price for the coasters will depend on the size, shape and material used.
Prices start from $0.03 per coaster.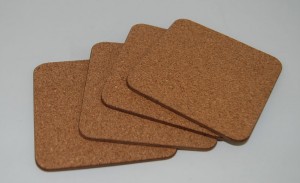 No products were found matching your selection.