Our customizable umbrellas are made from water proof, weather resistant and durable nylon. The can be changed in a variety of ways such as:
Colour: They can be made in virtually any colour you want.
Design: Add you own logo, artwork and text on the umbrella.
Size: Size starts at 40 inches of arc.
Type: Choose from classical/traditional, automatic or compact umbrellas.
Minimum Ordering Quantity (MOQ):
The minimum order must exceed $1,000 per order. The price for the umbrellas will depend on the size and type.
Prices start from $10.00 per umbrella.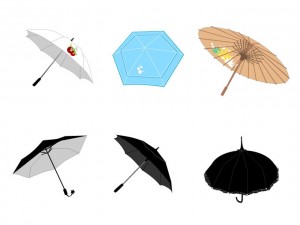 No products were found matching your selection.